The owners of Road Trip Food & Spirits.
They are dedicated to providing a warm and inviting community gathering place; celebrating homemade comfort food and drink! Featuring pizza, burgers and wings.
Join them for an old fashioned fish fry every Friday and fried chicken and ribs on Sunday! Everything is prepared  in house from scratch .
Along with their friendly staff, Lori & Dennis are committed to an exceptional guest experience.
Road Trip Food & Spirits
KK Kaukauna, WI ? ?
We are located on County Road KK 1/4 mile east of the KK/55 roundabout!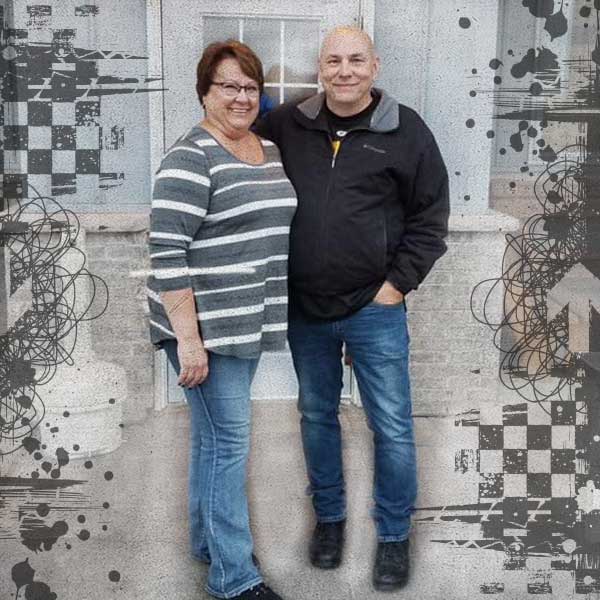 The Food is Awesome!
My son and I have as of last night, have tried most of the items on the menu and I must say, the food is awesome. Portions are very generous, taste is phenomenal, service is way beyond what you would expect from a bar/restaurant and prices......you can't beat it for what your getting. If you haven't tried it, you need to. Best fish and tarter sauce in Wisconsin...
Mike Catlin
Fabulous Local business!
New owners are doing a great job and we enjoy the menu options and specials and they always add something new. Entire staff is always friendly and fun as are the customers! Fabulous local business, so give Road Trip a visit!
Chris Abel
Whole Menu is Amazing
Best food in the area. Highly recommended. The whole menu is amazing and there are daily food specials.
Terry Ann
Everything is Great!
Everything from drinks to the entertainment is GREAT @ Road Trip Food & Spirits ... the bartenders & staff always have a smile & take care of their customers not to mention the OWNERS are truly WONDERFUL!
Justin Catlin
Super Tasty!
My husband & I had beer battered haddock dinners there tonight. Super tasty! We saw others eating Lori's homemade pizza and it looked awesome! We will be trying that on our next visit!!
Stephanie Vanevenhoven
It was Great!
Got two fish dinners it was great and more food then we could finish will be back!
Tina Catlin
Excellent Wings!
Excellent and huge wings. Great service and friendly staff. Great pricing too. 12 wings, fries and 3 sodas for $13.
Clark Vander Heiden
Best Pizza!
The best pizza in the world!


Paul Ray